strategies & solutions
brand development, media and advertising for the senior living industry
Your brand is unique to your organization and needs to be clearly defined. We help define your brand's messaging and then combine it with robust design and a wide range of marketing communications mediums to compel your audience to take action.
Now, more than ever, a strong brand identity supported by a strategic marketing communications program is essential to the success of a senior living and care organization. In the face of intense and growing competition, a strong marketing communications presence will put your organization in the forefront of the customer's mind when seeking services.
Innisfree Brand Development, Media & Advertising programs and services include:
Print/Collateral Materials
Despite the rapid growth in use of electronic and interactive media by consumers, print and other collateral materials remain an important vehicle for providing detailed information to the senior market.
Website Development & Interactive Media
The use of the Internet to gather information, evaluate options and formulate opinions has increased exponentially over the past decade. An effective website that is geared to seniors via design, content and functionality, and supported by an interactive strategy encourages "transactions" between your customer and your organization.
Audio & Video Production
Through a compelling presentation of sight and sound, audio and video productions can encourage your customers to engage with your organization. What's more, the integration of audio and video components to your website, or featuring them at events, meetings and sales presentations lets you derive additional mileage from your original investment.
Online, Print, Broadcast & Direct Mail Advertising
With many "traditional" newspapers limiting or eliminating circulation and delivery, it's important to adequately plan and budget the levels of reach and frequency you need to achieve market penetration through appropriate media and direct marketing channels. In addition to print, Innisfree will evaluate all advertising mediums in your primary market area including broadcast (TV and radio), direct mail and niche online outlets.
Media & Public Relations
Establishing and maintaining credible awareness in a crowded marketplace is vital. A media and public relations program conducted in tandem with a well-planned advertising campaign will drive awareness of your senior living community's brand and services.
Social Media
Launching and then managing your senior living community's social media presence is more important today than ever before. It is not simply enough to have a Facebook presence or Linked In account. Your organization must be actively using these tools to reach new audience demographics, interact with people interested in your organization and provide relevant, timely information to keep friends and fans coming back for more.

Awards & Recognition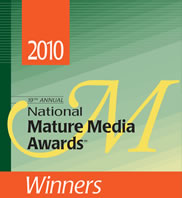 Patty's unique contributions to the senior living industry have been recognized by the National Mature Media Awards in 2006, 2007, 2008 and again in 2010. The program, presented by the Mature Market Resource Center, is the nation's largest award program to annually recognize the best marketing, communication, educational materials and programs for adults age 50 and older. In addition, in 2010, Patty and Innisfree were honored to receive Texas Association of Homes and Services for the Aging Website of the Year for EdenHill Communities of New Braunfels, Texas.

Additional Awards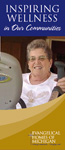 Evangelical Homes of Michigan - Inspiring Wellness Brochure

Eden Hill Logo

In 2010, Innisfree was awarded design accolades from Texas Association of Homes and Services for the Aging Website of the Year for client EdenHill Communities of New Braunfels, Texas. Click on the screenshot below to visit the EdenHill Communities website: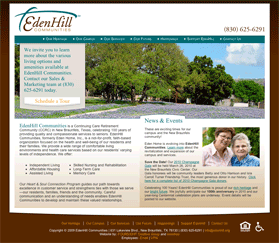 It is a privilege to share such recognitions with our Advisory Group Partners and our clients, their staff and residents for whom the marketing communications were created and whose contributions were central to their success.